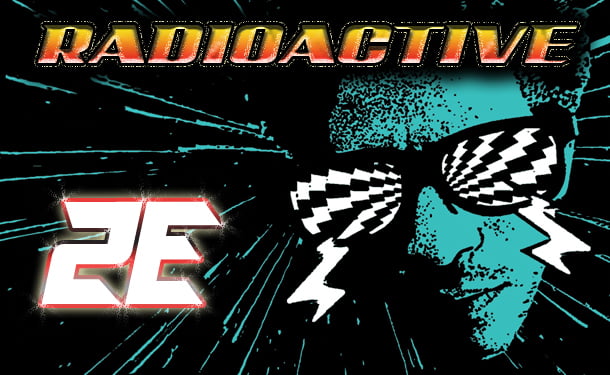 Energy is Eternal – This phrase best describes Artist 2e when you hear him killing it in the booth or free styling in a cipher. He seems to never run out of words that are cleverly put together with a positive message behind it. Producer Mike Good of Goodness Gracious Productions unleashed a furry of beats and clever hooks to bring the EP titled "Radioactive" to life. Space themed cartoon drawings and  funky sounds have the internet buzzing about what the Album will be like. The Duo had been working on music together since grade school but really found their niche in Electro Hip Hop. Mike G's Dance Beats and 2e lyrics maintain Hip Hop as the primary ingredient while creating a new sound of their own.  More than just smooth rhyming and beats, collaborating on fashion design projects really gave light to the brand. E-commerce through Shopify brought on an even greater following of Aliens. Click the Video below and stay tuned…
Somebody Text OMG! Litez Out & 2e
Somebody Text OMG was a song written to speak out against texting and driving. Litez Out and 2e Production that took the internet by storm. Listen here and share to help save lives.

2e Music Featured in Every Stanton Digital DJ Mix Station
Goodness Gracious Productions has done it again, landing a huge foot in the door for 2e Music to be featured in every Stanton Digital DJ Mix Station. The future of DJ Equipment and Digital turntables is here. Stanton took this product to the next level by making it easier than ever for a music lover to have full control over their mixing and party sounds. Next time your at Best Buy, Guitar Center or any large music retailer, click play and chek out songs and beats by Goodness Gracious Productions.
2e Free Style – All Black Duffle

Fame Fam – Fashion Art Music Entertainment Family
What started out as a group of friends in grade school looking to get into the entertainment industry, has become a production and marketing company for the arts.  Each with their own crafts and ideas, members brought something to the table to create a family of producers in the Fashion, Art, Music and Product design categories.
*Looking to be a part of the FAM or work with FAME FAM Artists? Contact Us for Marketing, Web and Product Design, Fashion Design and Music Arts. We have many projects that can benefit everyone involved.
Check out the FAME FAM STORE for new trends in Graphic T-Shirts, All Over Prints and Slogan shirts. #FAMEFAM #2eMusic #WeAlien